Hoffman SummerWood is home to residents who have come from all over the world in the pursuit of one common interest - to live in a community that offers the most comfortable, safe and enriching lifestyle in an environment that respects and supports their various backgrounds, interests, preferences and beliefs.
---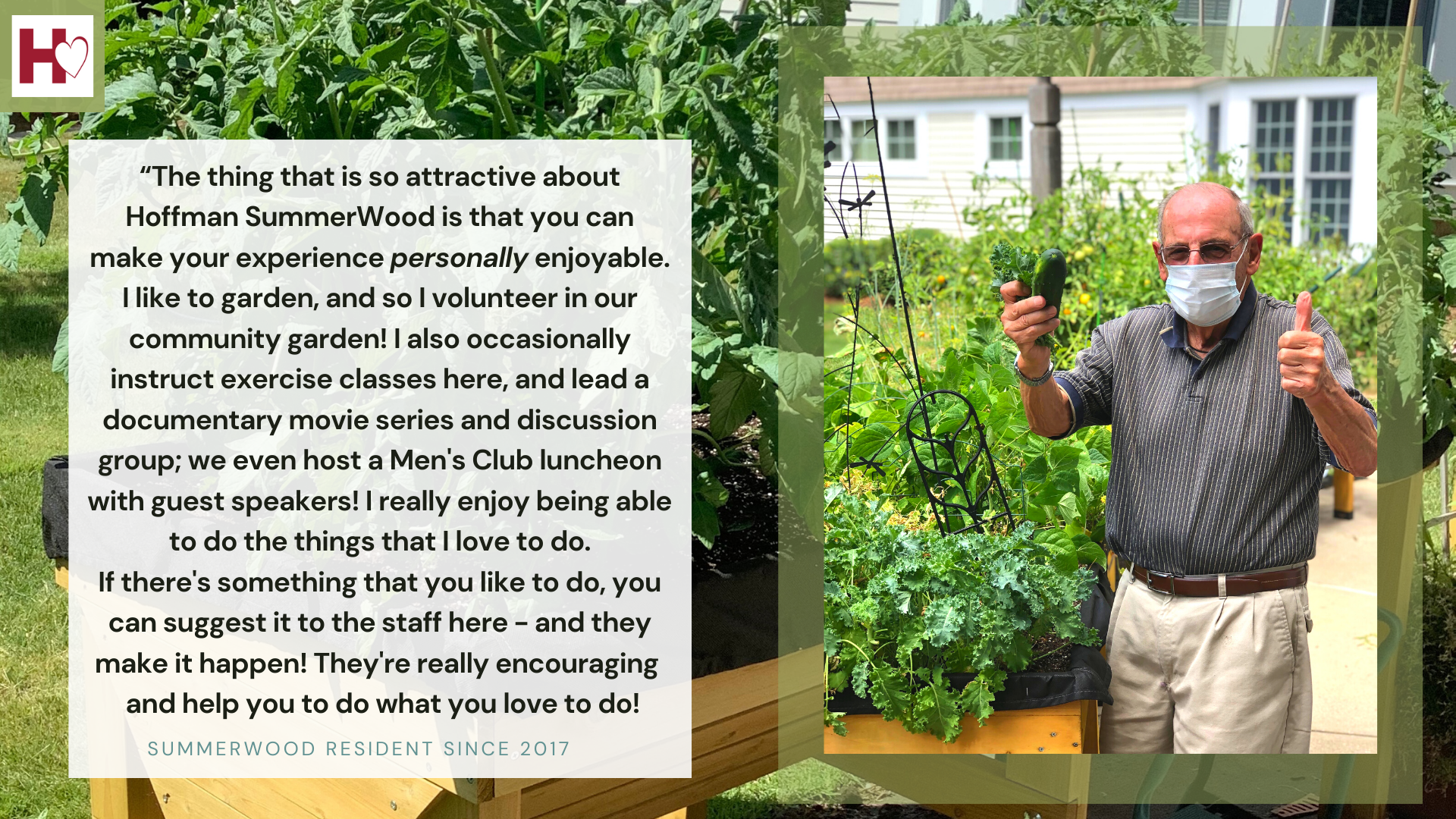 ---
Hoffman SummerWood is a Senior Living Community in West Hartford CT offering Independent Living and Assisted Living within 1 or 2 bedroom private apartments.
---
Hoffman SummerWood residents enjoy the benefits of:
-Customized nursing services encouraging as much freedom and independence as possible with a helping hand around every corner.
-A full social calendar of onsite activities, services, programs and events.
-Thorough white-glove housekeeping services performed weekly.
-Fine Kosher Dining featuring four-course sit-down meals for breakfast and dinner and afternoon continental fare available for pick up.
-A complete customer-service oriented environement with a Front Desk concierge associate 24/7 and a friendly staff of compassionate individuals dedicated to enriching the lives of our SummerWood residents, including....
-Complimentary transportation to and from medical appointments and recreational outings.
-Complimentary snow removal from all walkways, parking lots & even personal vehicles.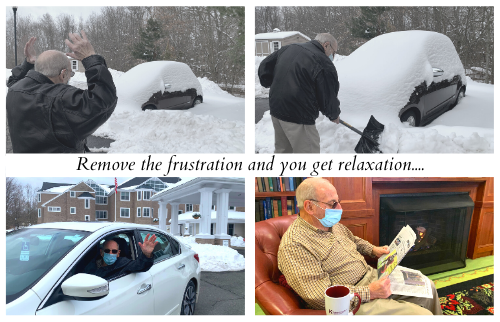 ---
Health Services: "How can I keep my independence while getting the help that I need?"
Your health and wellness are our primary concern. Our Assisted Living Service Agency supervisor will evaluate your health needs and recommend just the right health services to ensure your safety and happiness, while encouraging your independence. Services available include:
On-site exceptional nursing staff of Registered Nurses (RN's), Licensed Practicing Nurses (LPN's) and Certified Nursing Assistants (CNA's).

Nurse on call 24/7.

On-site caregivers 24/7.

All nursing care plans are completely customized and tailored to meet each individuals needs and preferences, and are re-evaluated every quarter or when necessary.

An example of Assisted Living services would be Medication management, or Assistance with bathing/ showering / grooming or dressing/ laundry services.

Rapid response to medical emergencies

Safety and well-being checks (including vitals assessments).

Service care and coordination (Direct communication with resident's physicians and healthcare visits, in addition to direct communication with resident family members).
---
Social Activity Calendar: "What will there be to do?"
Please click here to see a sample activity & social calendar.
Whether you enjoy attending on-site safely distanced concerts, or always dreamed of learning to draw, or now have time to participate in daily fitness classes onsite or at the nearby Mandell Jewish Community Fitness Center - our only goal is to ensure all our residents are involved in whatever brings a smile to their face and joy to their heart. Some of the on-site cultural, social and education programs include:
Daily fitness classes led by professional fitness trainers (virtual and in-person).

Concerts and performances at a safe distance.

Discussion groups and afternoon matinees.

Computer and phone lessons.

Painting and drawing classes for all skill levels.

Poetry writing and short story discussion groups.

Mens Club and Ladies Tea Groups.

Yiddish discussion group.

Current event discussion groups.

Religious programs, services and activities provided by full-time staff member, Rabbi Jaffee.

Online Virtual vide-chats with family members and local community groups.
---
Complimentary Transportation: "How will I get where I need to go?"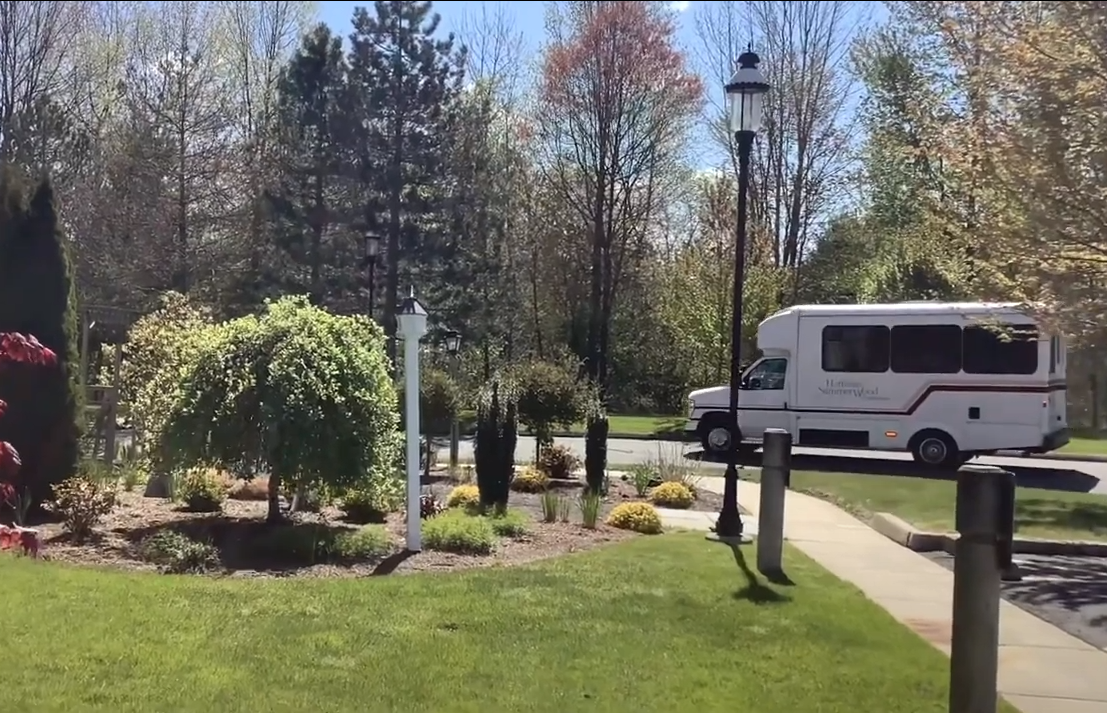 ​​Residents that still drive themselves will be given a reserved parking space, and during the winter months the SummerWood team will clean off resident's personal vehicles from snow.

Transportation (private car or handicap accessible bus) to scheduled community programs and outings.

Transportation to scheduled shopping, banking and other errands when it is safe to do so.

Transportation to medical appointments.

Transportation to religious services.

Shuttle service provided to Mandell Jewish Community Center (which features an aquatic pool), West Hartford Senior Center, and The University of Hartford's Presidents' College.

(When it is safe to do so) Day trips and excursions to casinos and other areas of interest including: Bushnell Center for the Performing Arts, Playhouse on Park, Hartford Stage and the Goodspeed Opera House, museums, art exhibits and galleries, as well as to the University of Hartford Presidents' College courses and programs. (Currently offering many of these via virtual programming).
---
Fine Kosher Dining Services: "What will I be eating?"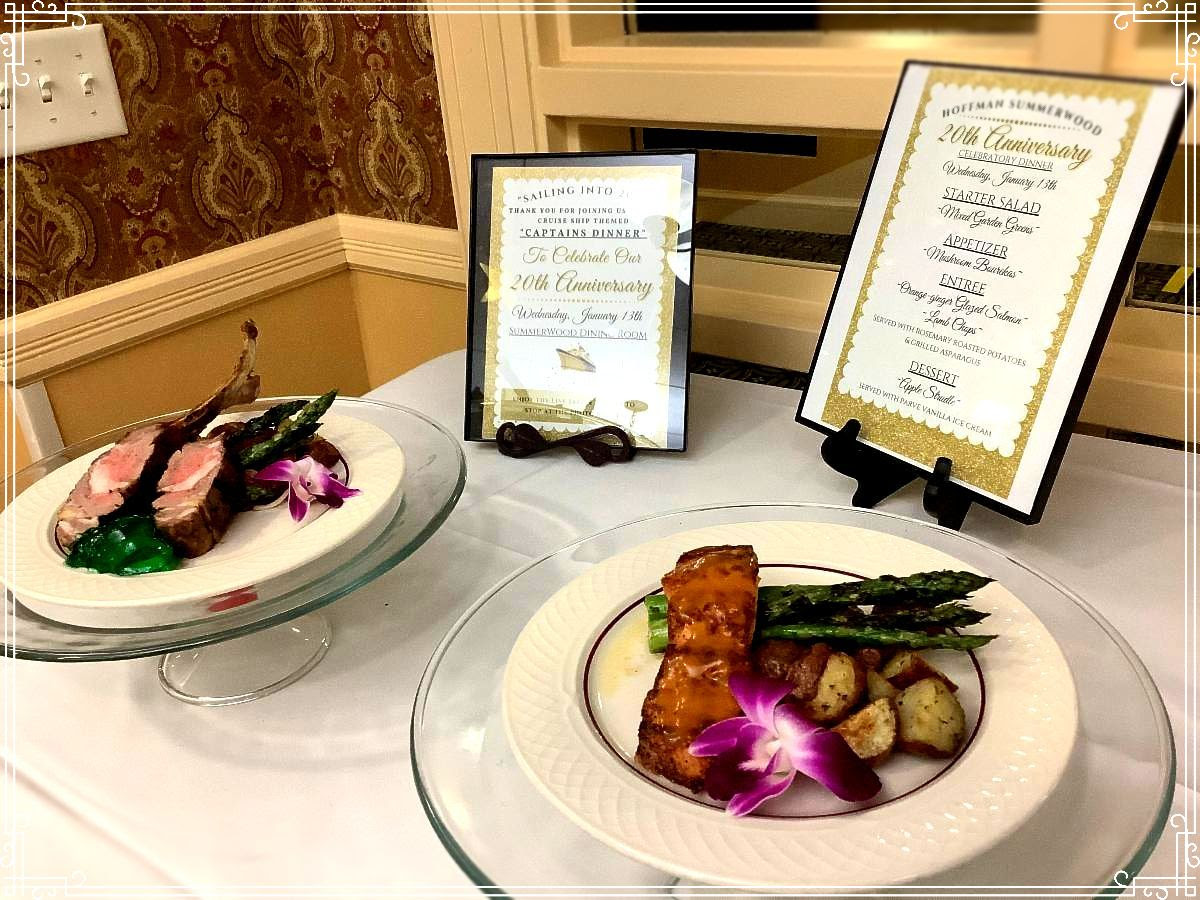 ---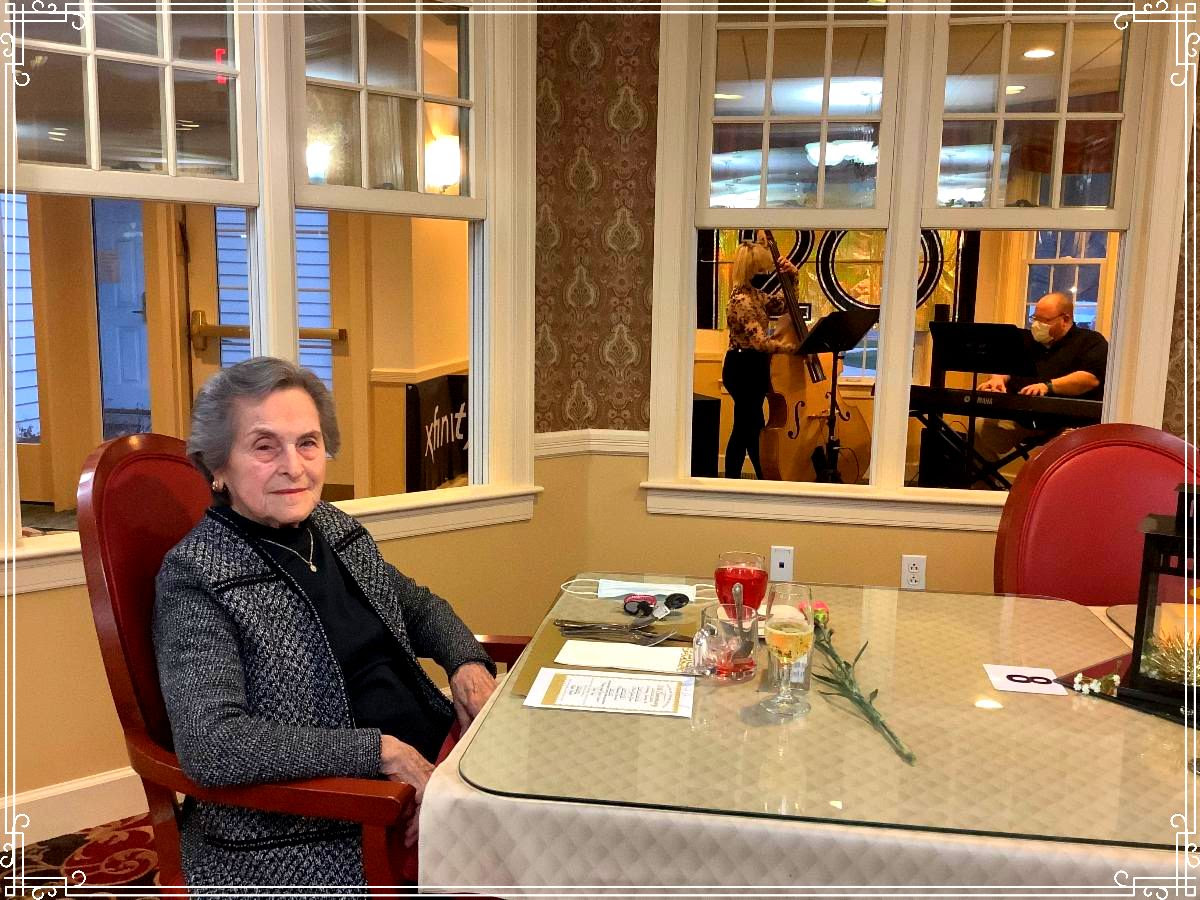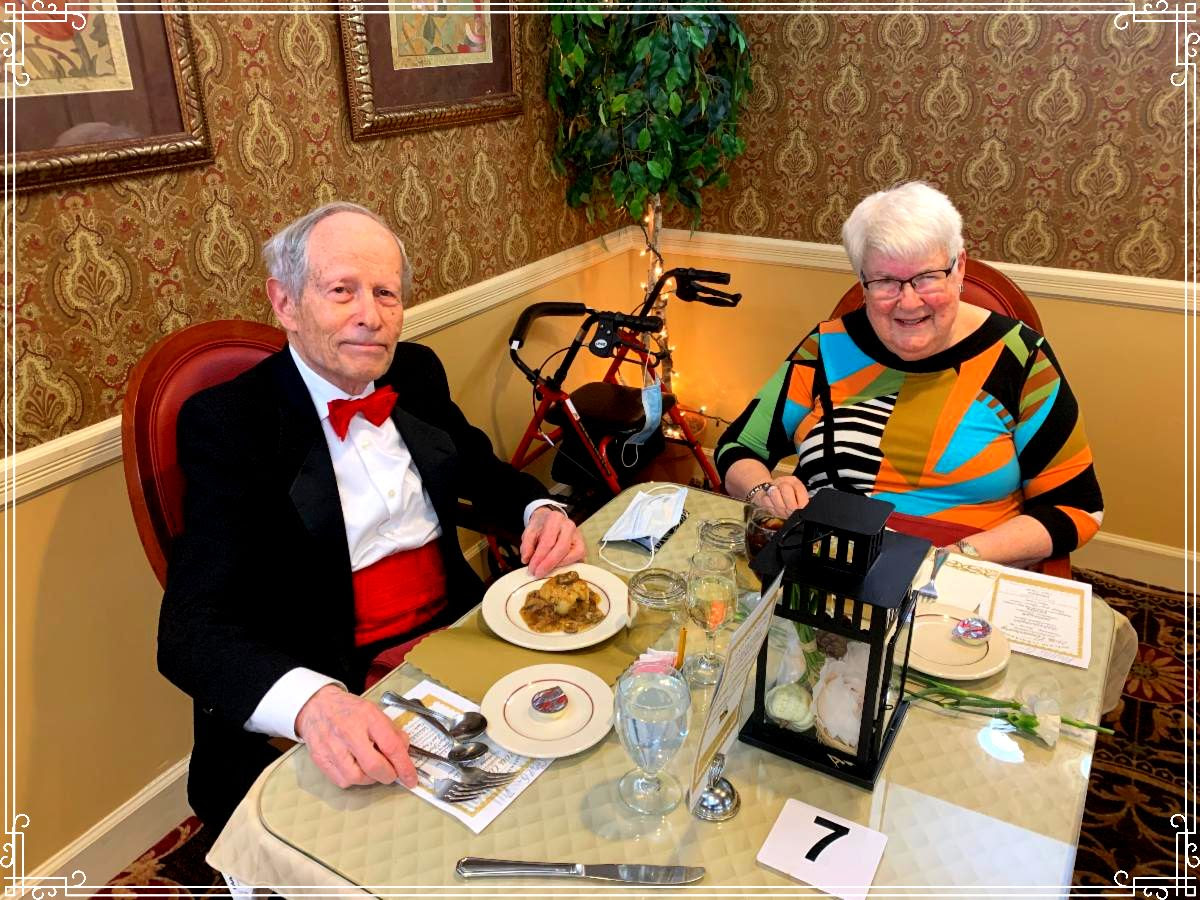 ---
Hoffman SummerWood features Fine Kosher Dining for breakfast and dinner that is freshly chef-prepared each and every day. A full size lunch is available upon request, however we also serve a midday continental fare for residents. When it is safe to do so, we look forward to extending the invite to family members and friends to join us during meals or to rent out our Private Dining Room for private family gatherings.
Our kitchen team meets with each resident to discuss the individual dining needs to ensure the upmost health and wellness as the first ingredient in every meal. All seating for our Dining Room is spaced at a such a distance to allow our residents to safely socialize during meals, and meal-delivery is available to those who would like to dine in their apartment.
---
Apartment Options: "What will my apartment look like?
At Hoffman SummerWood there are a variety of different style one and two bedroom apartments. All apartments are individually climate controlled and include 24/7 personal emergency response system with on-site responder 24/7. All apartment kitchens include electricity, Cable TV and come with full-size appliances; but naturally you never need to wash another dish or cook another meal if you would prefer to eat all your meals in our dining room. Bathrooms feature comfortable walk-in showers with grab bars and a fold-down seat. All residents have a reserved parking spot and our staff will take of snow removal for you. Regardless of which apartment you select, rest assured that our team will help coordinate your move-in ensuring all details are attended to including window treatment and picture hanging.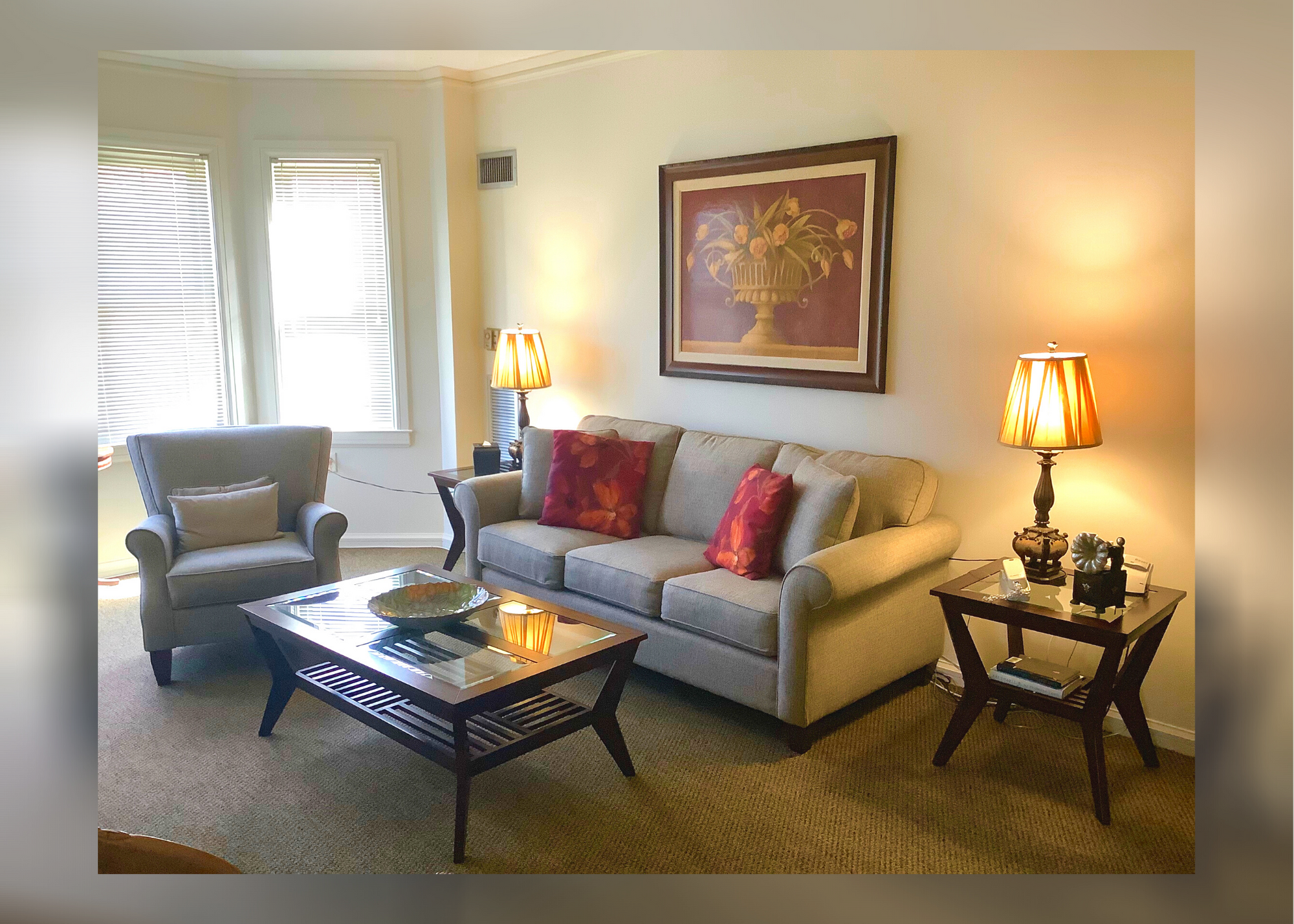 Additional Amenities:
All residents receive weekly housekeeping, biannual deep cleaning, biannual carpet cleaning and annual window cleaning.
Click here for a full detailed list of Hoffman SummerWood's white-glove housekeeping services.
There is a full service salon and barbershop onsite. Member have access to dry cleaning, tailoring services, as well as an on-site notary public. Personalized driving services are also available.
---
Memberships Included in the Hoffman SummerWood Lifestyle:
Mandell Jewish Community Center
---
Safety and Security:
Our residents security is our primary concern. Hoffman SummerWood has security cameras outside the entire property ensuring complete safety for our residents, family members and staff. In addition, our community has an emergency alert system with 24 hour on-site first responder, keyless fox access, smoke detectors and sprinkler system, a generator, 24 hour concierge and 24 hour staff trained in basic first aid, CPR and the Heimlich Maneuver.
---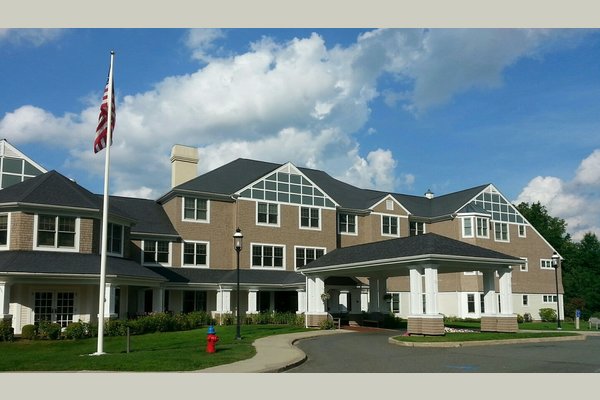 ---